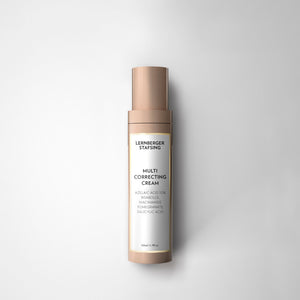 This multifunctional face serum-cream with 10% Azelaic acid gives a smoother, clearer and healthier skin, due to its mild exfoliating effect. It minimizes fine lines and wrinkles and works steadily against hyperpigmentation, uneven skin texture, small scarring and enlarged pores.  In addition, it helps to clear blemishes, unclog pores, reduce redness and visible signs of irritation. 

Additional ingredients Bisabolol and Niacinamide promote the skin's regeneration process and have a calming and soothing effect on the skin. Zinc and Magnesium together with Pomegranate refreshes stressed and tired skin.  Finally, Shea butter, Jojoba oil, and Squalene add deeper hydration and moisture to the skin.
Recommended for all skin types, except sensitive skin.
Made in Sweden. Volume: 50ml